Tile Patterns
This collection of tile patterns is taken from exotic tiles from around the world.  Designs are a single tile strip, repeated om each stair
Shop Collection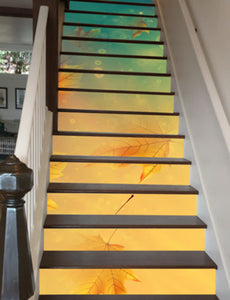 Full Stair Art
Transform your home with these unique images that form a full picture from first to last riser on your stairs.  Easy to install, durable, adhesive backed vinyl decals.
Shop Collection
Holiday Fun
Whoooo has the most festive Halloween haunt?  Yoooouuuu will!  With many designs to choose from, RISERart! brings you a way to transform your happy home into a goblin's delight!
Shop Collection
How To Order
Thanks for visiting our web store!  We hope you are excited by the opportunity to decorate your stairways and bring a bit more artwork into your home.  Here is what you need to know to be able to place an order and get the right product for your home:
Stairways are all different, so you do need to take some careful measurements before you order.  There are 3 numbers that are important, 
How wide are your stairs?
Confirm your riser are 7 inches (do not include the overhang).
How many stair risers are there that you can put artwork on?
With these 3 measurements you can can order. 
For more details please see here
How to Install
OK, you think this looks like a fabulous addition to your home, but you want to know how difficult it is going to be to install.  Good question!  The answer is, we've come up with a way to make this product that is super easy to install.  The product itself is a tough, durable adhesive vinyl material with a special adhesive that will securely attach to your stair risers, but that can also be removed a day or a year or two later without damaging your stair risers*.  
Learn More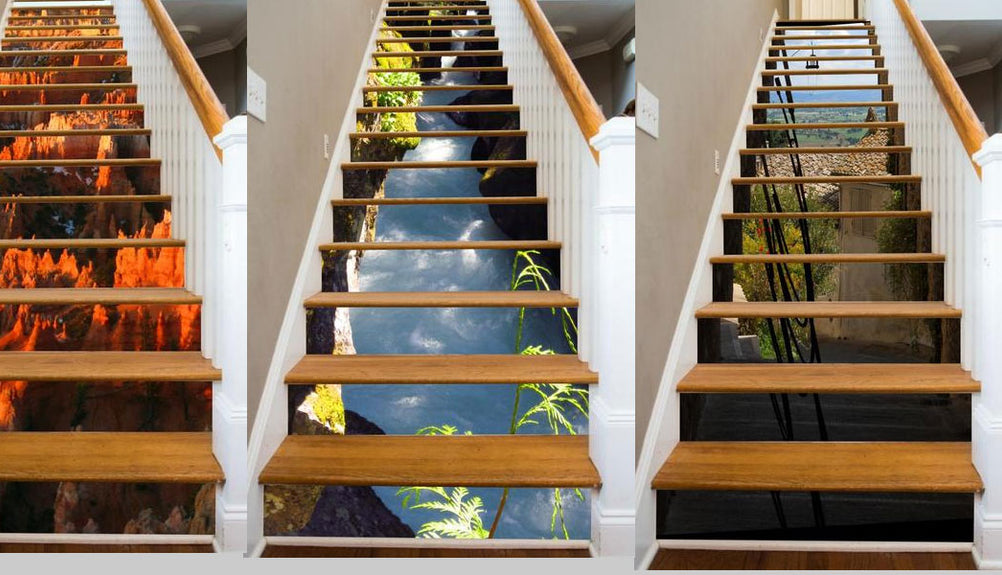 About us RiserArt
The inspiration for our store came from traversing the Moraga & 16th St stairways in San Francisco, which, if you're not familiar, are an absolute must see if you make it to the city.   A bit hard to find, they are well worth journeying from the usual tourist areas to find this hidden gem a few blocks south of Golden Gate park.